| | | |
| --- | --- | --- |
| | 12 Boozy Desserts You Have To Try | |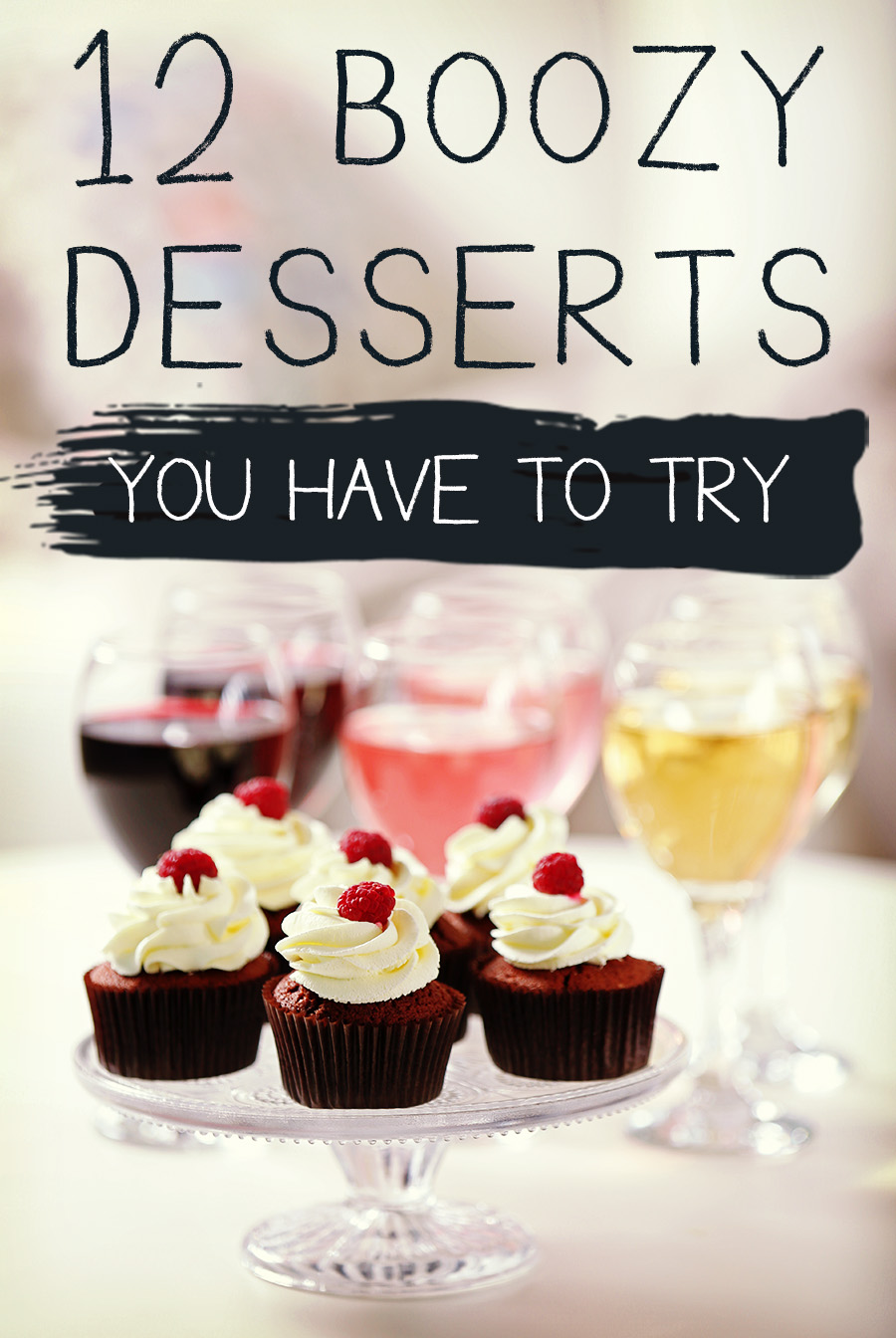 Spring is officially here & Summer is fast approaching, so what better way to celebrate than combining cake and alcohol! Yep, you heard us right, with some rather marvellous recipes you can pull together your favourite desserts and choice of alcoholic beverages to create something truly magnificent.

Here are our 12 favourite boozy desserts that you really need to try ASAP – enjoy!
Champagne Cupcakes
If you've got an extra special occasion coming up, these champagne cupcakes are perfect for it. They not only look fabulous, but their moist cake body is packed with champagne flavour, making them a sure fire hit with everyone.
Whiskey Ice Cream Float
When you think of whiskey it doesn't normally conjure images of young men and women enjoying it, but that is about to change, thanks to the Whiskey Ice Cream Float. The lovely ice cream, chocolate sauce and lashings of whiskey, mean you won't be able to put it down, and that is how you bring whiskey to the younger generation.
Boozy Orange Hot Chocolate
Everyone loves alcohol spiked hot chocolate, so why not add another flavour into the mix with the addition of orange liqueur. The warming smoothness of the hot chocolate and the zesty taste of the orange liqueur make for quite the powerful combination – enjoy!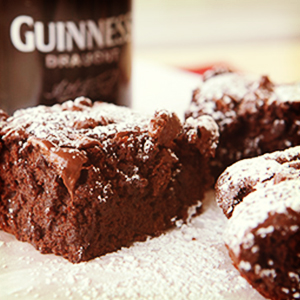 Guinness Brownies with Whiskey Caramel Glaze
Brownies are a winner with everyone, but by baking them with Guinness and Whiskey ingrained in the moist gooey brownie body you are taking things to a whole new level of tastiness & perfection!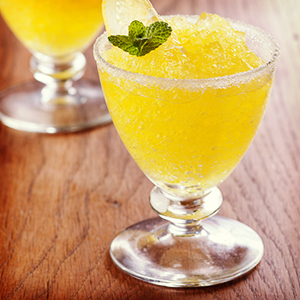 Prosecco, Lemon & Ginger Granita
This granita is light, airy and packs quite the alcoholic punch. The ginger and lemon provides a subtle spice, before it melts down into a wine syrup – just take caution as you'll definitely notice the Prosecco!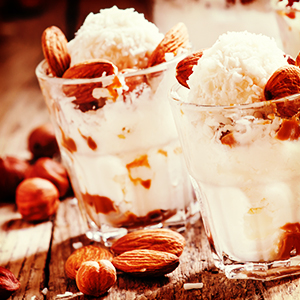 Coconut Rum Milkshakes
Milkshakes are adored by everyone young and old, but if you fall into the older category and are looking for a way to spice up your milky delight, why not combine coconut sorbet & vanilla ice cream with a splash of Captain Morgan's Rum, to create a really rather tasty and unique coconut rum milkshake.
Cucumber Gin & Tonic Ice Pops
You'll probably already love this cocktail flavour, but now you can now enjoy it as a proper dessert. This frozen version of the popular cocktail is packed with bright lime and a super fresh mint taste – this could become your late summer afternoon staple treat.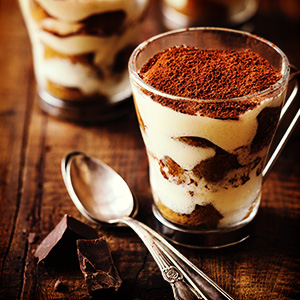 Bailey's Tiramisu
No dessert list would be complete without tiramisu, and no alcohol menu would be complete without Bailey's, therefore no boozy dessert list should be finalised without the inclusion of Bailey's Tiramisu!
The substitution of Bailey's for the more classic rum, gives it that extra punch of deliciousness.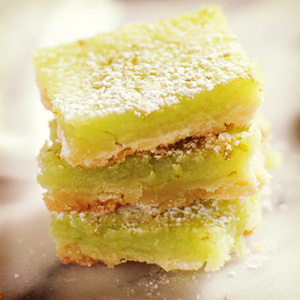 Margarita Bars
If you like lemon bars, but are after something with a bit of a kick, then these margarita bars are right up your alley. Made with a similar recipe, but include fresh lime juice, tequila and orange juice to create the perfect cake bar.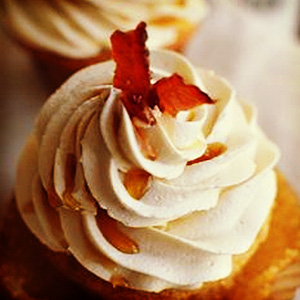 Maple Bacon Bourbon Cupcakes
Bacon, chocolate and alcohol – what more could you possibly want in the form of a cupcake! These tasty little bourbon- nfused cupcakes are sure to go down a treat wherever you are.
Red Wine
Velvet Cake
Velvet cake is known for its rich and colourful flavour and taste, but if you want to go a step further and really enjoy your dessert, why not pour some red wine into the mix. The red wine should add a layer of sophistication and enhance the amazing flavour even further – and give you an alcoholic buzz along the way!
Rum-Spiked Nutella Banana Bread
Bakers out there will know that the recipe for banana bread recommends a dousing of rum, but if you want to go the extra distance why not make the inclusion of rum mandatory and mix in a heap of nutella as well, just for good measure – who doesn't love that boozy & scrummy mix right there!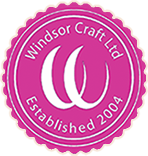 | | |
| --- | --- |
| | |