| | | |
| --- | --- | --- |
| | 16 Awesome Cupcake Shops From Around The World, That You Have To Visit | |
16 Awesome Cupcake Shops From Around The World, That You Have To Visit!
Everyone loves cupcakes, it's a fact! There is just something so perfect about the different flavours and tastes, the wonderful aromas as they come out of the oven and incredibly colurful artistic frosting.

While a lovely little cupcake from the bakery on the corner or some home-made cakes from your mother will certainly perk up your day and
give you a happy feeling inside, sometimes something extra is needed – that's where gourmet cupcakes come in!

Gourmet cupcakes have become a delectable world-wide industry hit, that has taken everyone's taste buds by storm. So with this in mind,
we've scoured the entire planet to find the most awesome and insanely delicious cupcake shops for you to dream about.

So get your maps at the ready and prepare to become suddenly very hungry, as we reveal the 16 most awesome cupcake stores in the world!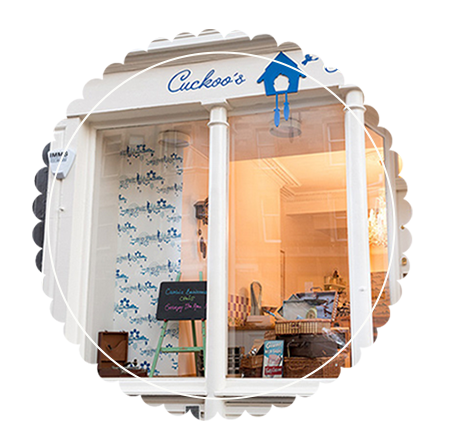 Cuckoo's Bakery
Edinburgh
A bakery in Dundas Street and a lovely store in Bruntsfield, puts Cuckoo's Bakery in the perfect position to bring cakey happiness to the people of Edinburgh each and every day. One cupcake that you
really must try is the Raspberry & White Chocolate cupcake – the winner of 2015's 'Best Cake in Scotland'!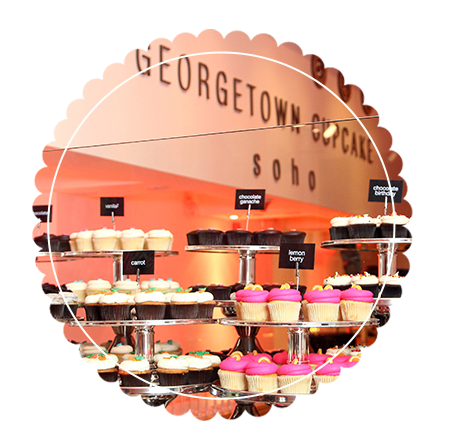 Georgetown Cupcake Washington D.C.
If it's fresh ingredients and flavours that you want your cupcakes packed with, then Georgetown Cupcake is the place for you. With over
100 flavours to choose from (including the popular Chocolate Hazelnut) and unique integrands like cocoa from France & vanilla
from Madagascar, you're sure to fall in love with the place.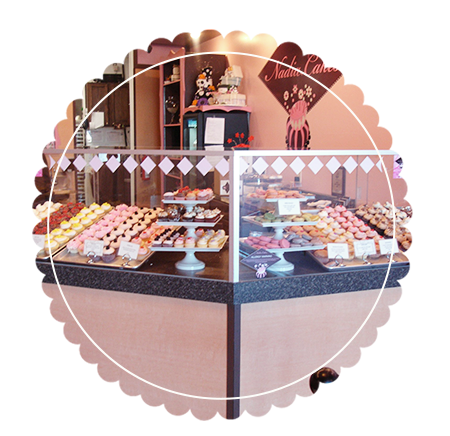 Nadia Cakes
Minnesota
If you're a cupcake a day kind of person, a trip to Nadia Cakes has to be on your to-do list. With different flavours for each day of the week, including Cake on the Beach, Triple Berry, Peaches & Cream, Unicorn Poop and so much more, you really can try something new and unique every single day.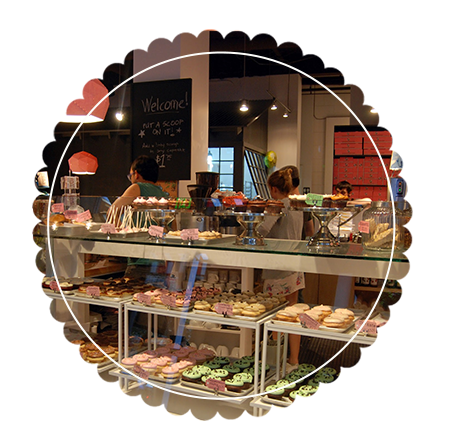 Cupcake Royale
Seattle
The Cupcake Royale really does provide a delightful slice of heaven in Seattle. With cakes freshly made from scratch every morning,customers can enjoy taste sensations such as the Triple Threat Cupcake, Royale with Cheese, Rhubard Almond Buckle and a host of other phenomenal flavours, that have to be tried to be believed!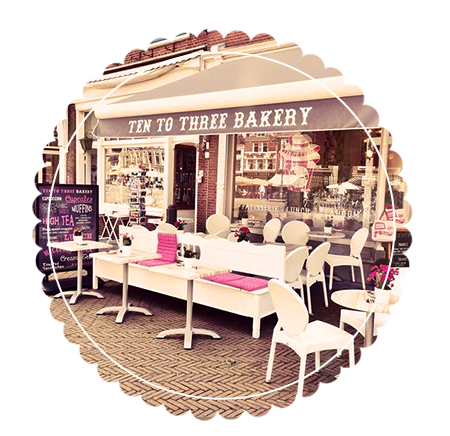 Ten to Three Bakery Rotterdam
When you're buying or eating a cupcake and you want it to be more
than just a quick transaction, as you want it to be an entirely enjoyable experience, then head to the Ten to Three Bakery. With lots of flowers, pink decorations and a wonderful cupcake display as soon as you walk in, you really will think you've travelled to cupcake heaven – and that's before you've even tasted the mouth-watering cakes on offer!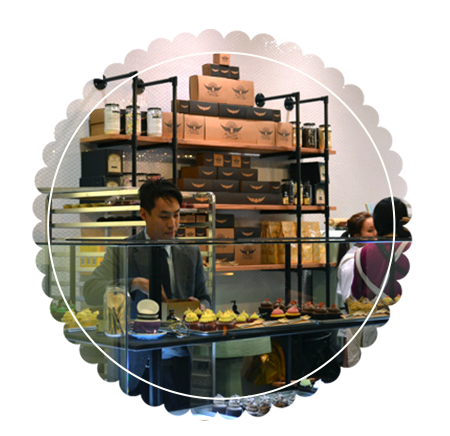 Cupcake Central
Melbourne
If you've ever been to Cupcake Central in Melbourne you'll know that a cupcake a day is a great way to lead a happy life. With different flavours coming out of the oven every morning, you can enjoy such taste delights as Devil's Food Chocolate, Choc Malt Milkshake, Berry Choc Donut, Butterscotch Popcorn, Potato Head, Blackberry Cheesecake and so much more – the choice is ridiculous!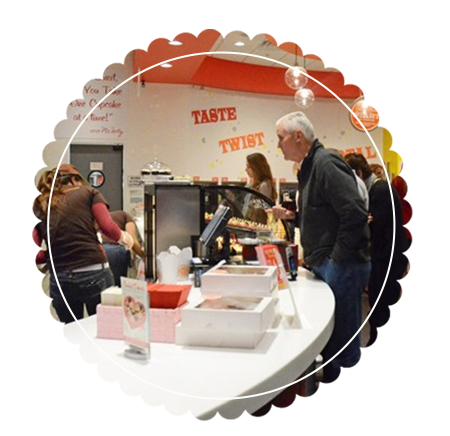 Sweet! By Holly
Florida
Whether you have a sweet tooth for cupcakes, you want to order for a
big birthday celebration or you know a bride & groom that just loves cupcakes, the flavour menu at Sweet! By Holly is the place to check out. Popular choices worth tying regularly are Peanut Butter, PBJ, Cookies N Cream, Tiramisu & S'Mores – just be careful you don't become addicted!
Bluebells Cakery
Auckland
Everyone knows that the secret to great cupcakes are fresh high quality ingredients (such as Dutch cocoa, real fruit flavourings and vanilla bean extract), traditional home-style baking methods & recipes and stunning cake styling, which are all put into practice perfectly at Bluebells Cakery.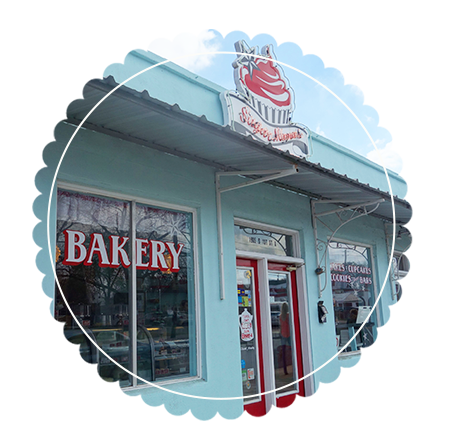 Sugar Mama's Bakeshop
Texas
It's all about the great taste and unbelievable texture when it comes to great cupcakes, so you're in excellent hands if you visit Sugar Mama's Bakeshop in Texas. With cupcakes like Cowboy, Elvis, Churchill, Hummingbird, James Brown, Marilyn Monroe and Odd Couple, you're going to be intrigued to find out how they taste, and there's only one way to find that out!
The Hummingbird Bakery
London
At The Hummingbird Bakery it's all about authentic American flavours
and truly fantastic frosting. One particular cupcake is renowned amongst its patrons and customers, and is often the one new customers just have to try - the Salted Caramel Cupcake – which has enough sweetness to power you through any dull city meetings.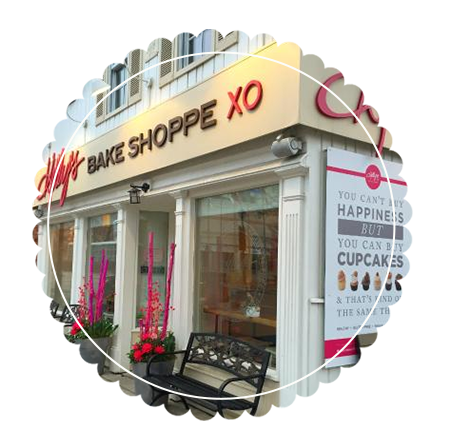 Kelly's Bake Shoppe
Ontario
Kelly's Bake Shoppe really have done something amazing – each morning they create beautiful baked cupcakes that taste incredibly
good, while being completely gluten-free, dairy-free, egg-free, butter-free, lactose-free, vegan and peanut-free. Even without those obvious key ingredients, they are still able to create super tasty cupcake masterpieces such as Dulce de Leche, Lemon Zest and Chocolate
Coconut – they have to be seen & tasted to be believed!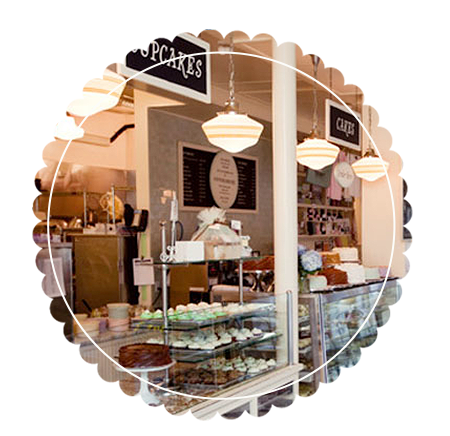 Magnolia Bakery
New York
Everyone knows about Magnolia Bakery on Bleecker Street – it is the most popular & famous cupcake bakery in the whole of New York (which may in-part have the TV show Sex and the City to thank for that). But as well as starring on the TV, their truly amazing flavours certainly speak for themselves. So if you're ever passing by, make sure to pop in for a Red Velvet, Hummingbird or Pistachio cupcake, which are to die for!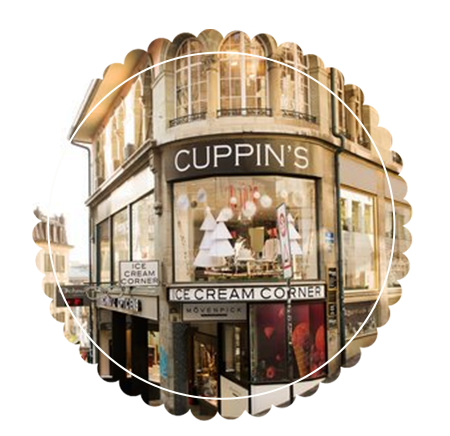 Cuppin's
Lausanne
If cute, fluffy and yummy are what you want from your cupcakes, then Cuppin's in Switzerland is a lovely ideal location for an afternoon treat. The great range of flavours, will have you fighting back the hunger pans and the idyllic store surroundings mean this could very easily become your weekly go-to spot.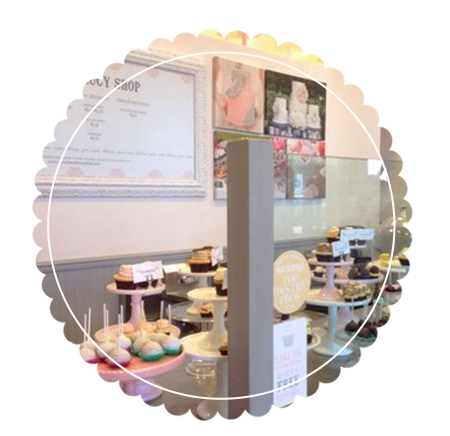 Sweet & Saucy Shop
California
If you want your cupcakes to look the part and we mean absolutely spectacular (so good you don't want to bite into them), then the Sweet and Saucy Shop are the bakers to head for. Beautiful designs, intricate frosting patterns and awesome flavours, including the Vanilla Buttermilk, Candy Bar Cupcake, Chocolate Espresso, along with other terrific sculpted delights.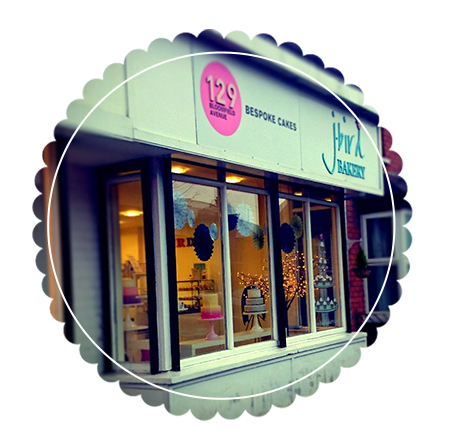 J-Bird Bakery
Belfast
Whether you've been invited to a wedding, christening, birthday or summer party, the perfect gift to bring is a platter of scrumptious cupcakes, and the perfect place to order those from is the J-Bird Bakery. If you don't eat them all yourself, your friends and family will be able to pick from a great selection of flavoured cupcakes, including Madagascan Vanilla, Decadent Chocolate, Pink Lemonade and even more from their superb store.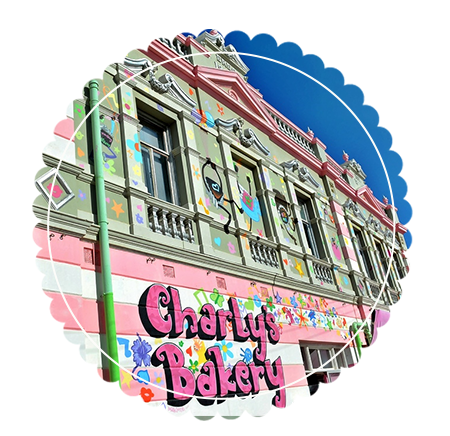 Charly's Bakery
Cape Town
When you imagine how a cupcake bakery would look, we are betting your imagination has conjured up something very similar in appearance to Charly's Bakery – a grand building, bright pink colours everywhere, big pavement awnings and windows jam-packed with delicious cupcakes. And once you go inside and actually taste the Cookie Monster Cupcakes, Beetroot Red Velvet Cupcakes or Wicked Chocolate cupcakes you'll never want to leave!
| | |
| --- | --- |
| | |