| | | |
| --- | --- | --- |
| | Dos & Don'ts Of Pricing Your Cakes | |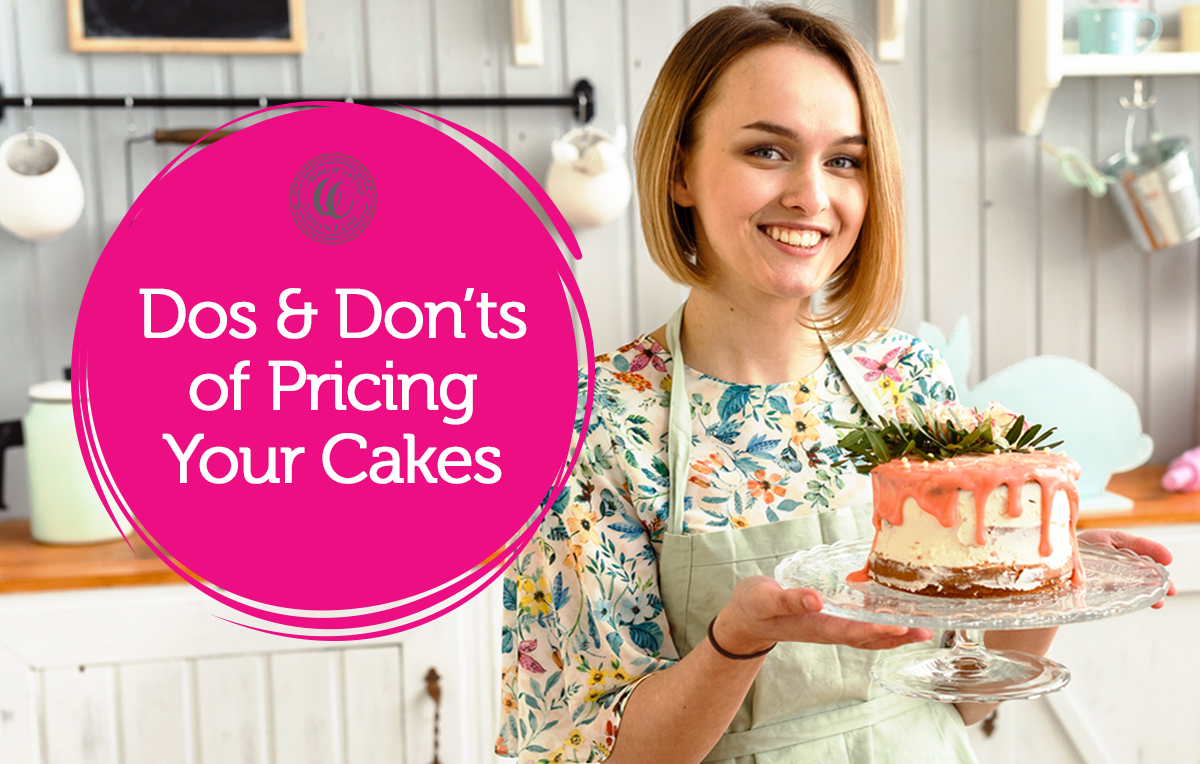 How To Price Your Cakes
Just started your own cake decorating business? Or maybe you're just thinking of changing your pricing strategy.
It's likely you've spent plenty of time, or even years, perfecting your decorating skills, so it's important your pricing strategy and returns reflect this.
Pricing your cakes can be a difficult and somewhat confusing topic, so we've put together a list of considerations for you to think about when deciding how to price your precious work, to ensure you're getting the most out of your passion!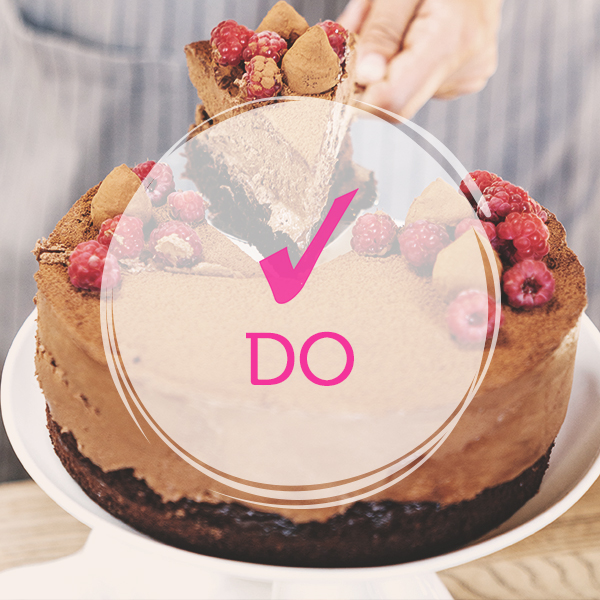 Decide on Price Per Serving or Per Cake
When a potential customer enquires about one of your cakes, it's likely that they'll ask for a price based on either the amount of tiers, or how many people they would like to serve. Take both of these into account. Choose a cake cutting chart and stick to it. Price your cakes based on how many tiers AND how many people it will serve.
Price Considering Your Location
It's important to factor in where you live, because the price of your supplies is likely to be different depending on your area. For example if you live in London, you're more likely to pay more for rent and equipment than you would if you lived in a small town up North. Call up other local businesses and enquire about their prices.
Research Your Costs
Don't just consider what everybody else is charging, though. It's importantthat you sit down and know exactly how much your overheads are.
Here's a list of costs you might need to consider when pricing yourcakes:

Overheads
rent,utility bills, staffing, business cards and office supplies

Bakery Equipment
ovens,mixers, tables, cooling racks, pans, bowls etc.

Decorating Equipment
turntables,piping equipment, knives, scrapers, cake cutters.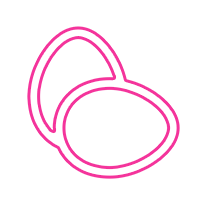 Ingredients & consumables
flour,sugar, butter, eggs, baking powder, icing, buttercream- whatever itis you need for the given cake.

Delivery
Fuel,wear and tear on your vehicle, time taken to cover milage.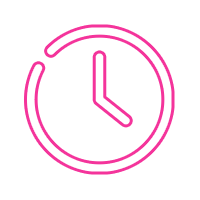 Time Consuming
It'svital that you consider your time- set yourself an hourly rate on topof all of your costs, and stick to it.
Compete with Supermarkets
It'simportant to remember that cakes that are sold in supermarkets orwholesalers are NOT the same quality as the ones you are preparing.Chances are they'll been frozen for months and decorated using cheap,ready made icing that doesn't taste great! If you think your pricingmight be too low, check out the cakes on offer at your localsupermarkets, and if your prices are close to theirs- raise them!


Undercut the Competition
If you're just starting out, it's easy to assume you're 'not good enough yet'. This shouldn't be the case; if you're confident enough to bestarting your own business, you'll need to prove to everybody thatyour work is just as good as the competition, so you should priceyour cakes accordingly. Not only this, but pricing your cakes low tobegin with can often have a negative affect on business when youdecide that you are good enough and want to raise your prices.
| | |
| --- | --- |
| | |