| | | |
| --- | --- | --- |
| | How To Throw The Perfect James Bond Party | |
How to throw the perfect

party
With the latest James Bond film hitting the cinemas recently, this could prove to be the inspiration for your next party. But if you want to throw a party
with a Bond theme, how should you go about it?
Here are some of the areas to plan to make your party one to remember.

Lighting and Decoration
Setting the mood is important when you throw a James Bond party. You'll want a dark atmosphere, something like the interior of an exclusive club, to get people into the right mood. Consider the lighting you will use. Dim lights, a chandelier and accent lighting can help to create the right effect.

Set Up a Casino
James Bond parties are the perfect opportunity to set up a fake casino. Hire some casino tables and get some fake money in, and you could even assign someone to be the croupier. You could even give out prizes, and this will add another element of fun to the evening.

Smart Dress Code
The effect of your party will be ruined if people just turn up in their normal clothes. Part of the fun will be dressing up, so ensure a strict dress code is in place. Men can wear tuxedos and bond girls can dress up in their most glamorous dresses. alternatively, allow people to come as famous characters from the films and turn it into more of a fancy dress party.

Decorated Cakes
If it is a birthday party, make sure the birthday cake is suitably decorated. It could
come with white icing with a black 007 on top, or icing shaped like a gun or a spy-shaped silhouette. Make sure the cupcakes also follow the theme, and there are various designs you could choose. Consider adding some edible gold or silver decorations to the individual cupcake as well. You may even want to bake and decorate the party cakes yourself, so make sure you have plenty of cake decorations, cake decorating equipment, sugarcraft equipment & fondant icing.

Sophisticated Snacks
Serve up lots of luxurious snacks for your guests, and have someone taking them around on a tray. You could use normal food and dress it up to look more sophisticated, or you could even go all out and offer caviar.

If sitting down to eat, serve everything on the finest silver plates and using the best cutlery. Or if you are holding a more relaxed party, use plastic or paper plates in silver or gold colours.

Champagne & Martini
Serve up champagne and Martini to your guests to add some glamour. You may even want to hire a bar complete with a barman to add to the experience and make it feel even more exclusive.

Possible Extras
As well as the above, there are many optional extras you could add depending on the type of party you are throwing, including:

VIP signs
Fake bullet holes
Face masks of Daniel Craig and
Sean Connery
Valet parking

Throw the Perfect Bond Party
These are a few ideas for throwing the perfect James Bond party, whether you are planning a dinner party or a birthday party. Keep all of the various elements in mind when you are planning your party, then provide your guests with an event to remember.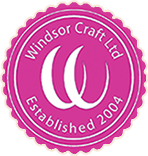 | | |
| --- | --- |
| | |