| | | |
| --- | --- | --- |
| | How To Throw The Perfect Kids Star Wars Party | |
HOW TO THROW THE PERFECT KIDS'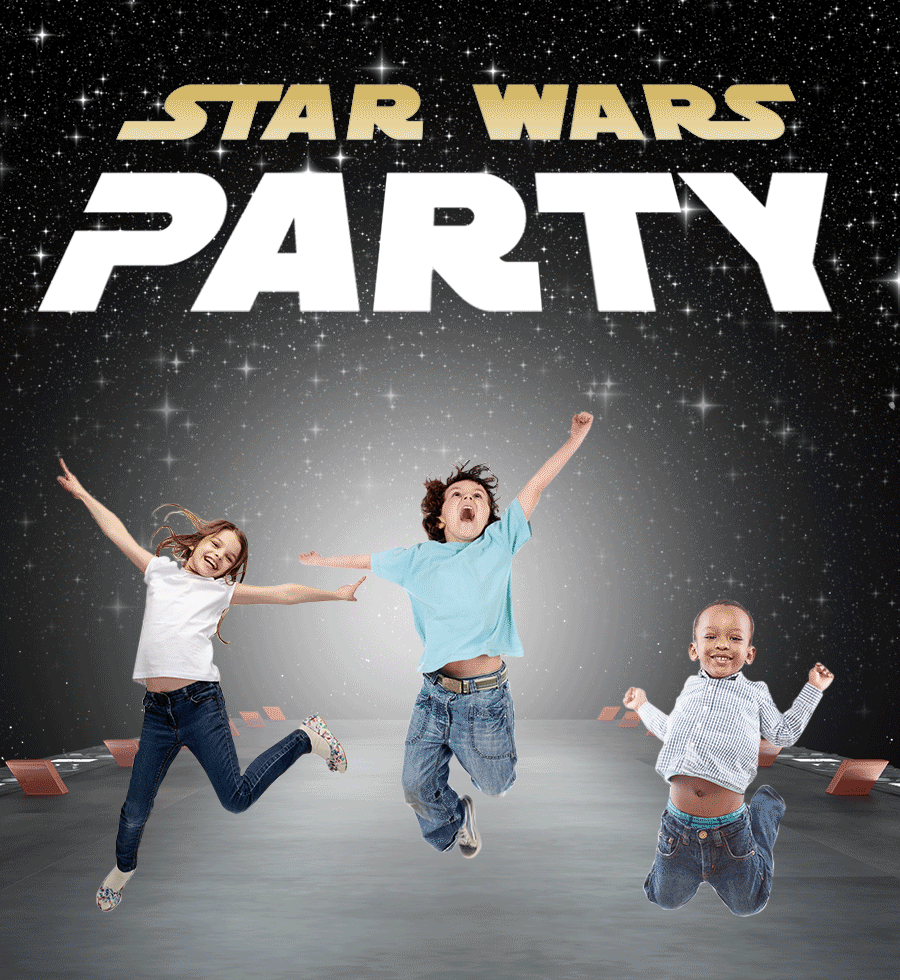 With the latest Star Wars film recently out at the cinema, now is the perfect time to throw a Star Wars themed party for your child. Here are some great ideas to make it into the perfect themed party without having to spend a fortune.
Make Fake Lightsabers
You cannot have a Star Wars party without lightsabers of some description making an appearance. You could either buy some toy ones from a shop, or you could make your own using swimming pool noodles.

These cheap floats come in all the necessary colours - blue, green and red - and you can simply cut them to size and stick on a paper handle at the bottom to create your lightsabers.
Make It a Fancy Dress Party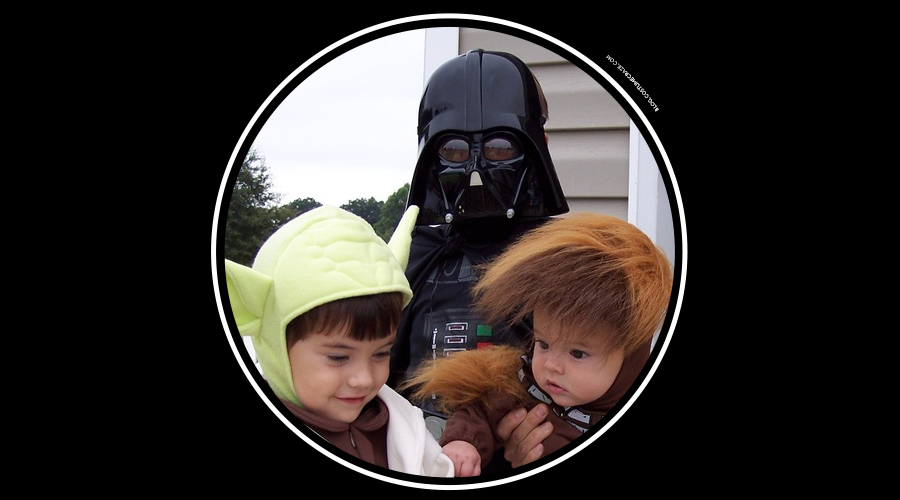 An easy way to get everyone to dress up is to make it a fancy dress party. The kids can arrive dressed as mini Luke Skywalkers, Princess Leias, Wookies, Stormtroopers or anything else they want.
Create a Themed Birthday Cake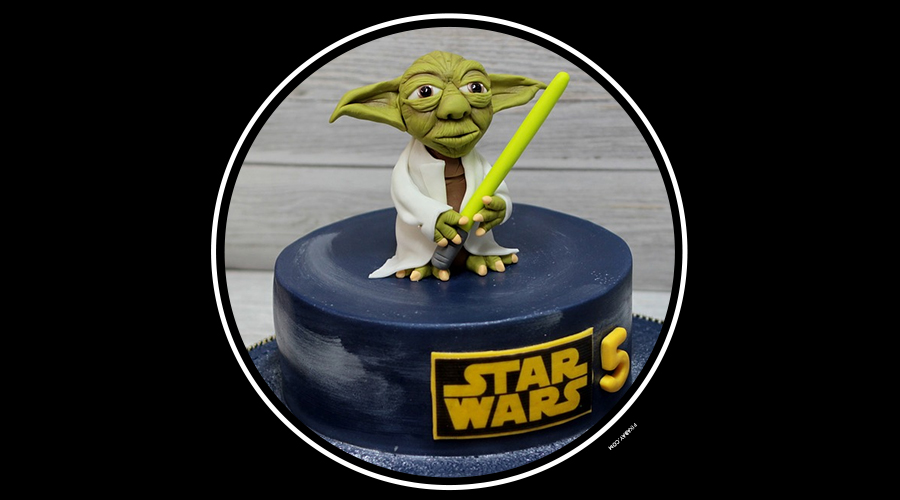 The birthday cake is one of the central focus points of the party, so make sure you decorate it in a Star Wars theme. Use the classic colours of black, white, green and blue, and consider adding some Star Wars figurines to it. You could even create a cake in the shape of a Wookie or Ewok.


For the other cakes, consider baking some simple buns and then cover them with white icing. Place a white cylindrical marshmallow on top of each one and decorate the marshmallows to look like Stormtrooper helmets.


Whatever you choose to do, it's a great opportunity to get creative in the kitchen, so make sure you've stocked up on cake decorations, fondant icing, sugarcraft supplies & cake decorating equipment - you may even want to display a cupcake selection on Star Wars themed cake stands.
Paper Lantern Death Star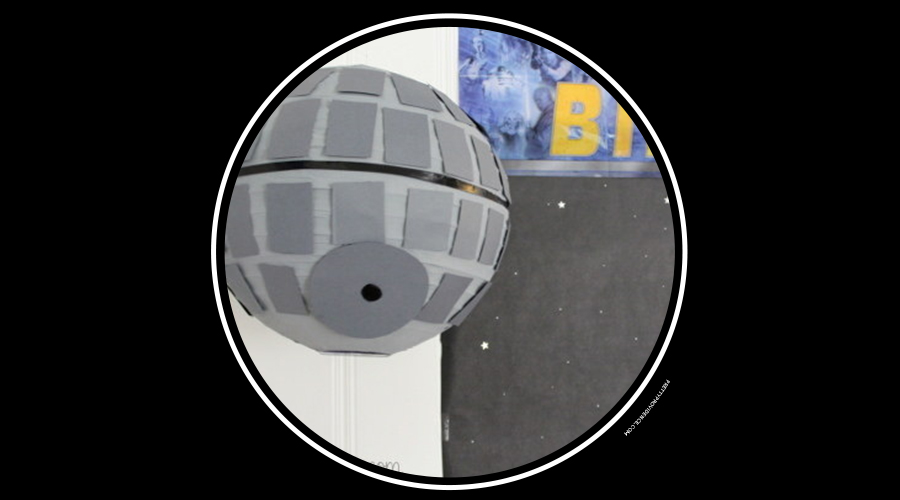 The props that you put up around the party area are going to play a huge role in getting the atmosphere right. One prop that is simple to make is a paper lantern Death Star.

Simply take a normal round white paper lantern and decorate it with grey painted cardboard squares. In no time at all you will have your very own Death Star to hang in the centre of the room.
R2-D2 Bin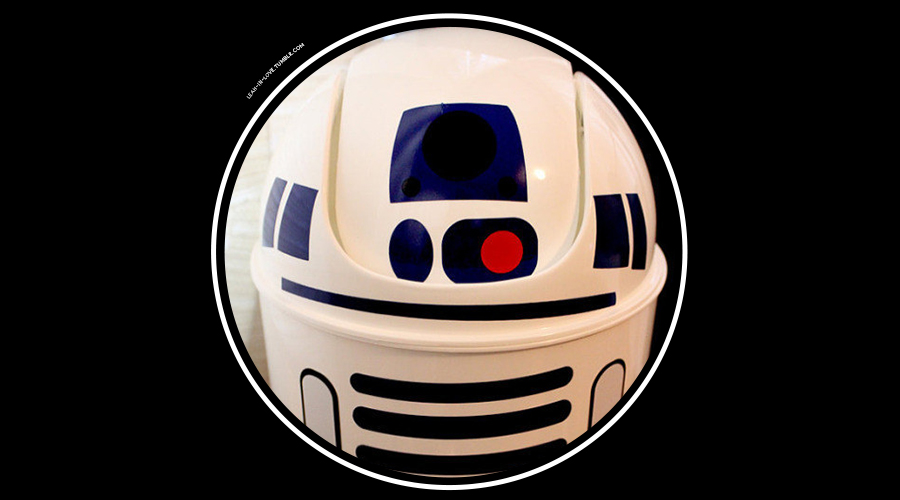 Another great prop you can create with minimal fuss is an R2-D2 bin. Simply get a simple white bin with a round lid, and then decorate it to look like R2-D2 using strips of black, blue and red paper. Find a picture of the robot online and simply copy the design, and in half an hour you'll have your own droid rubbish bin.
Pin the Bun on Leia
When it comes to games, there are lots of things you can play. You just have to get a bit creative. Why don't you play 'Pin the Bun on Leia', a variation of pin the tail on the donkey? Simply take a photo of Princess Leia and get the kids to stick her famous hair buns in the right place.

Other games can simply be variations on classic games with a Star Wars twist. Like pass the
parcel with Star Wars paper and toys inside.
May the Force
Be With Your Party
These are just a few ideas for things that you could do to create the perfect Star Wars themed party. So start preparing your party and think about what you could do to create the perfect party for your child and their friends.
| | |
| --- | --- |
| | |